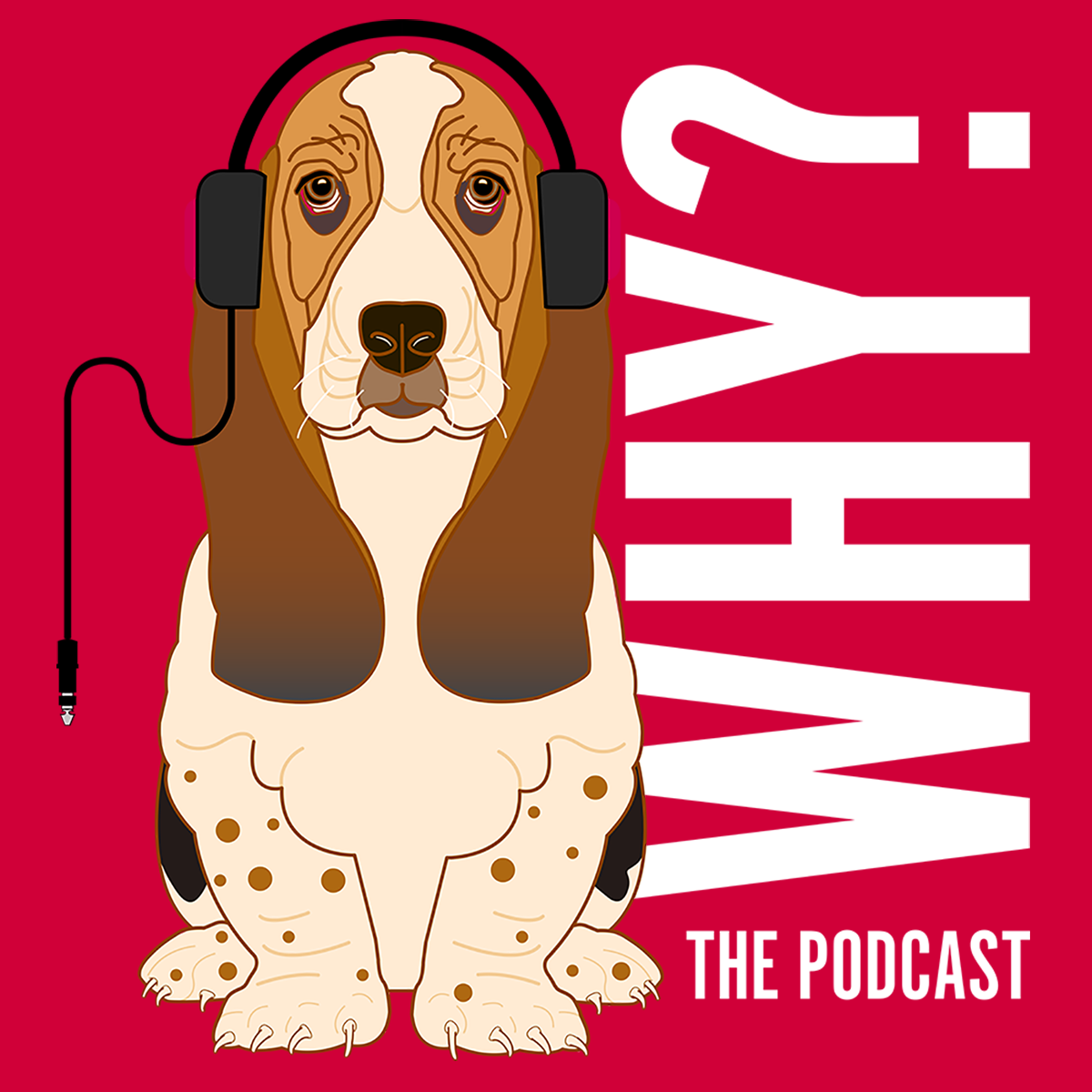 February 11, 2019– Why did you become the world's most famous streaker? Why do you travel to the most remote jungles looking for snakes? Why did you domesticate a raccoon?
These questions and more are asked and answered on the new podcast Why? The Podcast. Focused on bringing people together one question at a time, Why? is a platform that gets to the bottom of why people have the zeal to embark into seemingly unusual hobbies and careers.
Hosted by Heidi Hedquist and Luke Poling, the show was hatched upon the co-hosts' first meeting. Introduced following a screening of Poling's film Plimpton! Starring George Plimpton as Himself, they struck up a conversation that quickly evolved to what would become podcast gold. Heading back to their respective homes in Detroit and Philadelphia they immediately went to work with the help of their "reluctant producers" John Sauve and Sandy Stone.
Airing weekly across all major podcast platforms, Why? takes a lighthearted approach to interviewing while still tackling difficult questions. "We wanted to create an entertaining experience for listeners to have a few laughs, but to also gain an understanding of the inspiration of people and why they love to do the things they do," said Hedquist. "We find intrigue and great conversations in anything from an adventurer to a bikini waxer and have been amazed at how relatable our guests' pursuits actually are."
Poling added, "I've been surprised by some of the answers we have gotten to questions. Some of the best insights come from the people you'd least expect it; which makes it all the more enjoyable. Doing this show re-affirms my belief that everyone has a story worth sharing."
The duo has interviewed a menagerie of fascinating subjects including Champion Competitive Eater Molly Schuyler, World's Greatest Streaker Mark Roberts, Adventurer and Herper Monty Najar, Game Changing Filmmaker/ Paper Magazine 100 People Taking Over 2019 River Gallo and many others.
Since launching in December 2018, "Why?" steadily attracts listeners across the globe with new episodes releasing every Monday. Episodes can be found at whythepodcast.com, iTunes, Spotify, Stitcher, and GooglePlay.